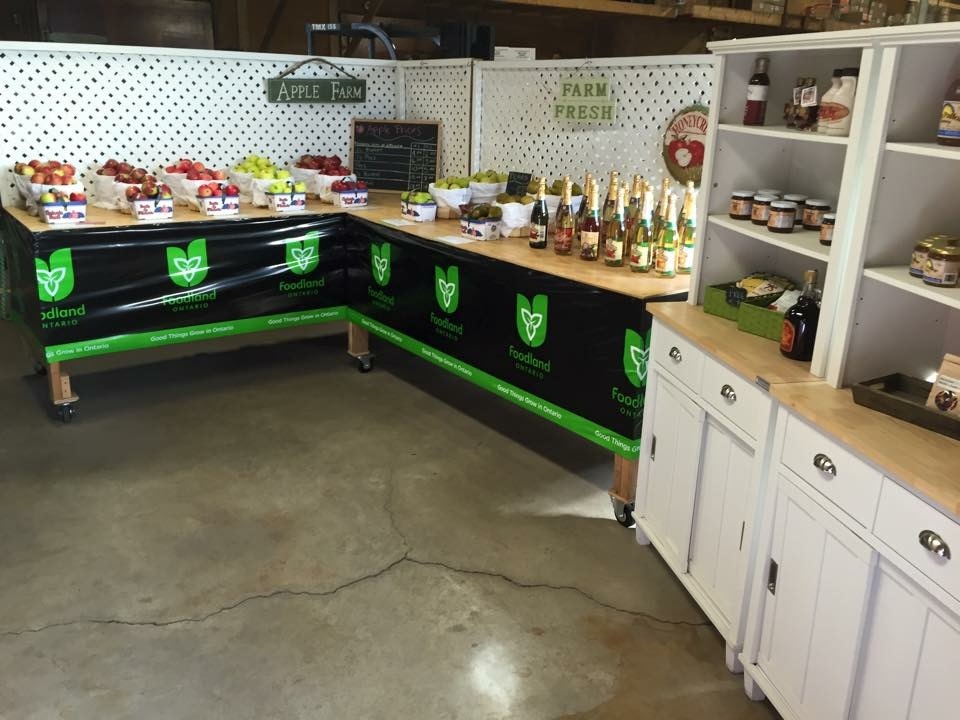 HOURS:
*PLEASE NOTE*
As of April 30, 2019, our Retail Stand hours have changed and we are only OPEN on days in which our packing warehouse is in operation. We recommend you call ahead before coming out.
Thank you for your continued support, and sorry for the inconvenience.
When you buy farm fresh fruit from us, you don't go to a grocery store, or a farmer's market. You come right to the farm!
Our stand is located on our home farm at 1706 Road 5 East in Ruthven, ON, between the Olinda Side Road and County Rd. 31.
When you step into the Retail Stand area, you will be greeted by the beautiful sight of fresh fruit. Apples, peaches, pears and plums are available (in season) for your purchase. We offer many different size baskets, our smallest being a 2L basket, all the way up to a bushel. Browse at all the different varieties available, and read their descriptions to find that exact taste you're looking for.
The gourmet food products we carry are unique, local items that are bound to make your taste buds ask for more!