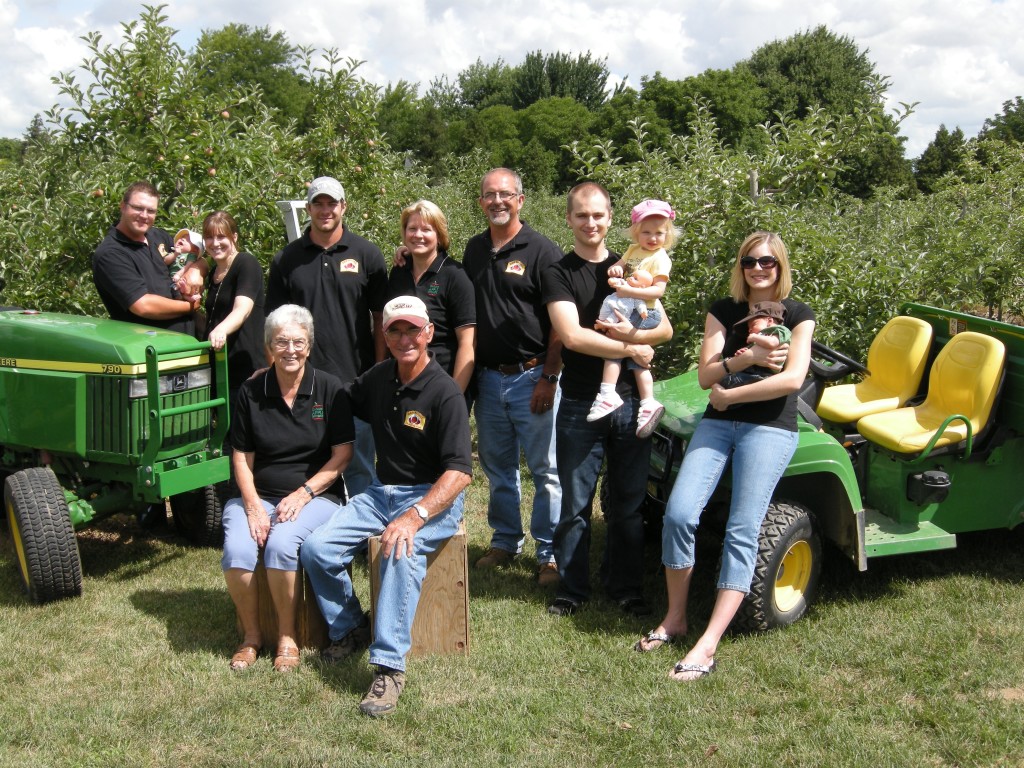 At E&B Medel Orchards, farming isn't just a job, but a way of life. For three generations we have been committed to constantly striving towards excellence and integrity in all that we do.
What started as a dream of Ernie & Katie Medel when they first purchased the farm in 1961 is now a thriving reality. Today, three generations work side by side, bringing meaning to the words 'family farm'. The initial purchase of the 18.5 acre peach farm has now spread to 162 acres, producing apples, peaches, pears and plums.
"Over the past 54 years, we have made it our goal to produce the highest quality fruit we can grow and pack. You can be assured that our family stands behind our product".