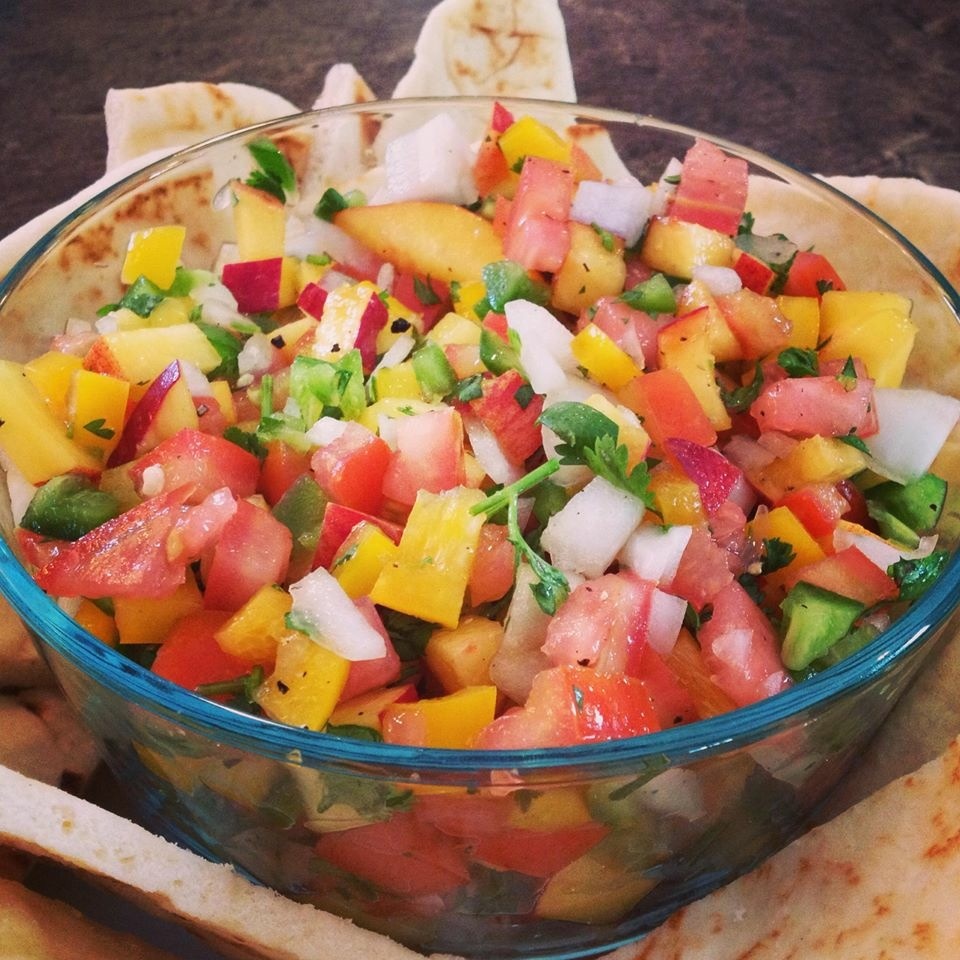 1 large pepper
1/4 bunch cilantro (or a little more or a little less, depending how much you like it)
2 jalapeños
1 small onion
2 – 3 large peaches from Medel Orchards (skin can be left on)
1 large tomato
2 tbsp lime juice
¼ tsp fresh ground pepper
1 ½ tsp salt
Chop all ingredients into small chunks. Toss in bowl with lime juice, pepper & salt until evenly coated. Serve with naan bread or nacho chips. Serves 4-6.
some thoughts