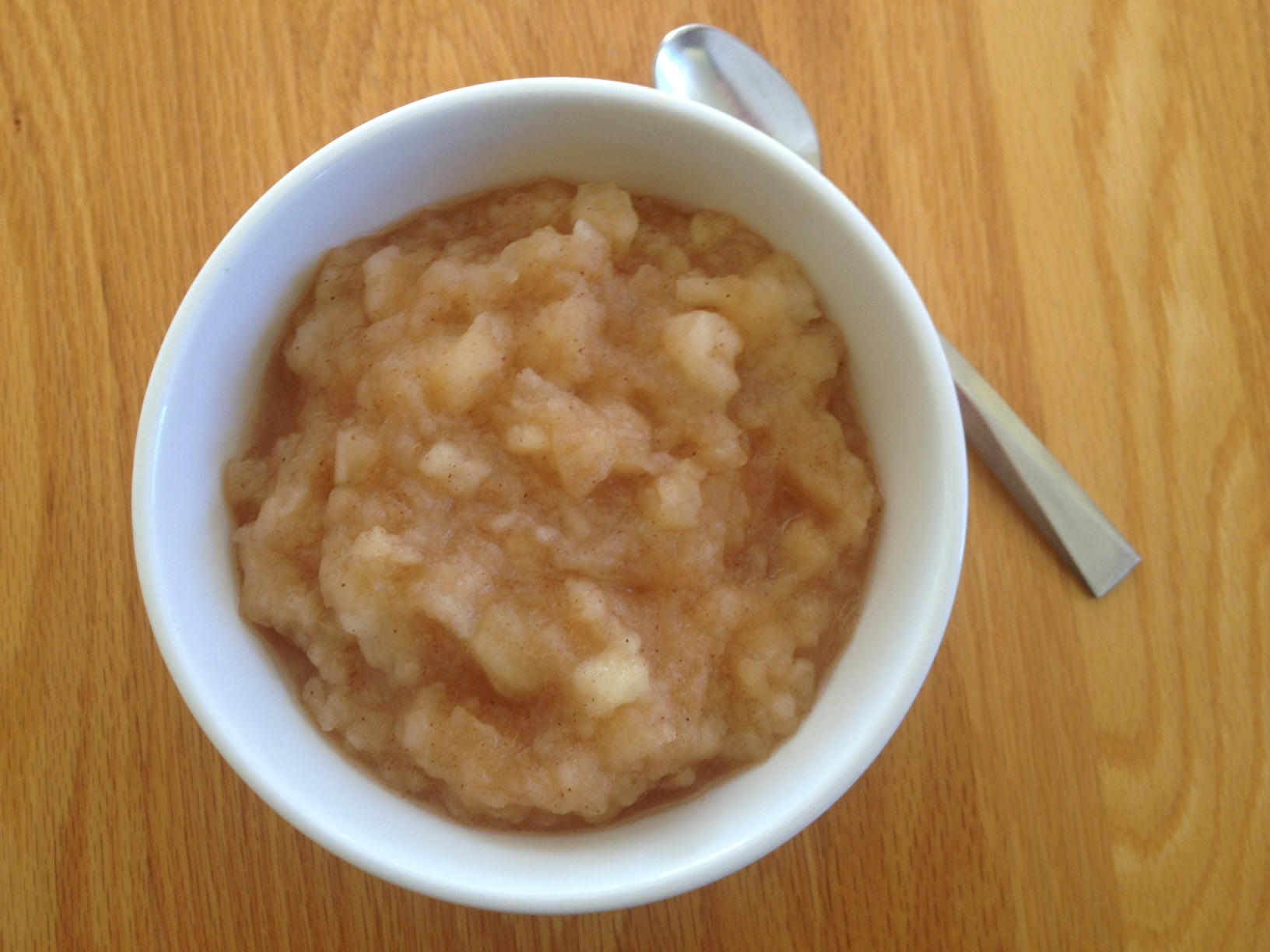 10 McIntosh apples, peeled and chopped
¾ cup water
½ tsp sugar (if or as desired)
½ tsp cinnamon (if or as desired)
Place peeled and chopped apples in a large pot or saucepan, and add water. Sprinkle sugar and cinnamon and mix around. Simmer pot on medium heat for approx. 15-20 minutes, stirring occasionally. You will notice the apples becoming softer and starting to break down. Remove from heat and let cool. Mash with a potato masher to desired texture. Serves 6-8 as a side dish.
some thoughts